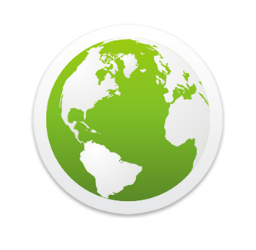 International cooperation in Sochi University has always been one of the main priorities as an integral part of the development strategy. SSU carries out a variety of international programs in close cooperation with international partners.
At present, the SSU has more than 60 international partners - universities, international institutions, foundations, agencies, organizations from the following countries:
Abkhazia
Abkhaz State University, Sukhumi
Armenia
Yerevan State University, Yerevan
Institute for Informatics and Automation Problems of theNational Academy of Sciencesof the Republic of Armenia, Yerevan
Austria
Carinthia University of Applied Sciences, Spittal an der Drau
Belarus
Belarusian State University, Minsk
Gomel State University, Gomel
Belarusian-Russian University
Belarus State Economic University, Minsk
Canada
Thompson Rivers University, Kamloops
China
Tianjin Vocational Institute, Tianjin
www.tust.edu.cn
Shanghai University of Political Science and Law, Shanghai
Croatia
Juraj Dobrila University of Pula, Pula
Cyprus
College of Tourism and Hotel Management, Nicosia
www.cothm.ac.cy
Czech Republic
Jan Evangelista Purkyně University, ÚstíNad Labem
France
Université Savoie Mont Blanc, Chambéry
Group ESC Clermont, Clermont-Ferrand
Université Angers, Angers
Y SCHOOLS, Troyes, Champagne
www.study-in-champagne.com
Université de Toulon, Toulon
Centre d'études des modes d'industrialisation,
School for Advanced Studies in the Social Sciences
(CEMI-EHESS), Paris
Vatel Group
Business School Group in Hospitality and Tourism Management
University of Clermont Auvergne, Clermont-Ferrand
Vatel Nantes, Nantes
https://www.vatel.fr/en/hotel-management-school-nantes/vatel-nantes-presentation
Germany
Heilbronn University, Heilbronn
Hochschule für Telekommunikation Leipzig University of Applied Sciences, Leipzig
Jade Hochschule Wilhelmshaven/Oldenburg/Elsfleth, Wilhelmshaven
Ostfalia Hochschule für angewandte Wissenschaften - Hochschule Braunschweig/Wolfenbüttel, Wolfenbüttel,
University of Applied Sciences
Greece
University of Piraeus, Piraeus
www.unipi.gr/unipi/en
India
Chandigarh Group of Colleges, Landran
www.cgc.edu.in
Iraq
University of Kerbala, Kerbala
Japan
Yamaguchi Prefectural University, Yamaguchi
www.yamaguchi-pu.ac.jp/language/gaikokugo/index.html
Latvia
Baltic International Academy
Moldova
University Perspectiva, Chisinau
www.perspectiva.md/en/index.php
Comrat State University, Comrat
Republic of Estonia
Estonian Entrepreneurship University of Applied Sciences, Tallinn
Republic of Kazakhstan
O.M. Auezov South Kazakhstan State University, Shymkent
www.ukgu.kz/en
Yessenov University, Aktau
K. Zhubanov University, Aktobe
the International Educational Corporation (Campus Kazakh Leading Academy of Architecture and Civil Engineering), Almaty
Institute of Literature and Art named for M. Auezov, Almaty
Kh. Dosmukhamedov Atyrau State University, Atyrau
Republic of Korea
Semyung University, Jecheon
Spain
Nebrija University, Madrid
International House Valencia, Valencia
Tajikistan
M.S.Osimi Tajikistan Technical University, Dushanbe
www.ttu.tj
Kulob Institute of Technology and Innovation Management, Kulob
Turkey
Academy of Tourism Antalya, Antalya
Karadeniz Technical University, Trabzon
İstanbul University – Cerrahpaşa, Istanbul
www.istanbulc.edu.tr/en/_
United Kingdom
Sheffield Hallam University, Sheffield
USA
Northern Arizona University, Flagstaff
www.nau.edu/cie
Uzbekistan
Ajiniyaz Nukus State Pedagogical Institute, Nukus
Karshi Engineering – Economic Institute, Karshi
www.qmii.uz/ru
«Silk Road» International University of Tourism, Samarkand
National University of Uzbekistan named after Mirzo Ulugbek, Tashkent
Tashkent State University of Economics, Tashkent
Termez State University, Termez
Management Development Institute of Singapore in Tashkent, Tashkent
Tourism Development Institute, Tashkent
-
Tashkent Technical College of Tourism and Hotel Management, Tashkent
-
The SSU provides students with opportunity to undergo internships abroad where they can gain international experience in their respective fields and improve their foreign language skills. SSU also carries out scholar and student exchanges, delivers short-term courses, organizes international conferences and workshops, collaborates in joint-research programs. SSU constantly extends international cooperation in order to enhance cultural diversity and raise international competency.
Our contacts: Office 318, Plastunskaya St., 94, Sochi, 354000,
Tel.: (862) 268-29-49 E-mail: This email address is being protected from spambots. You need JavaScript enabled to view it.