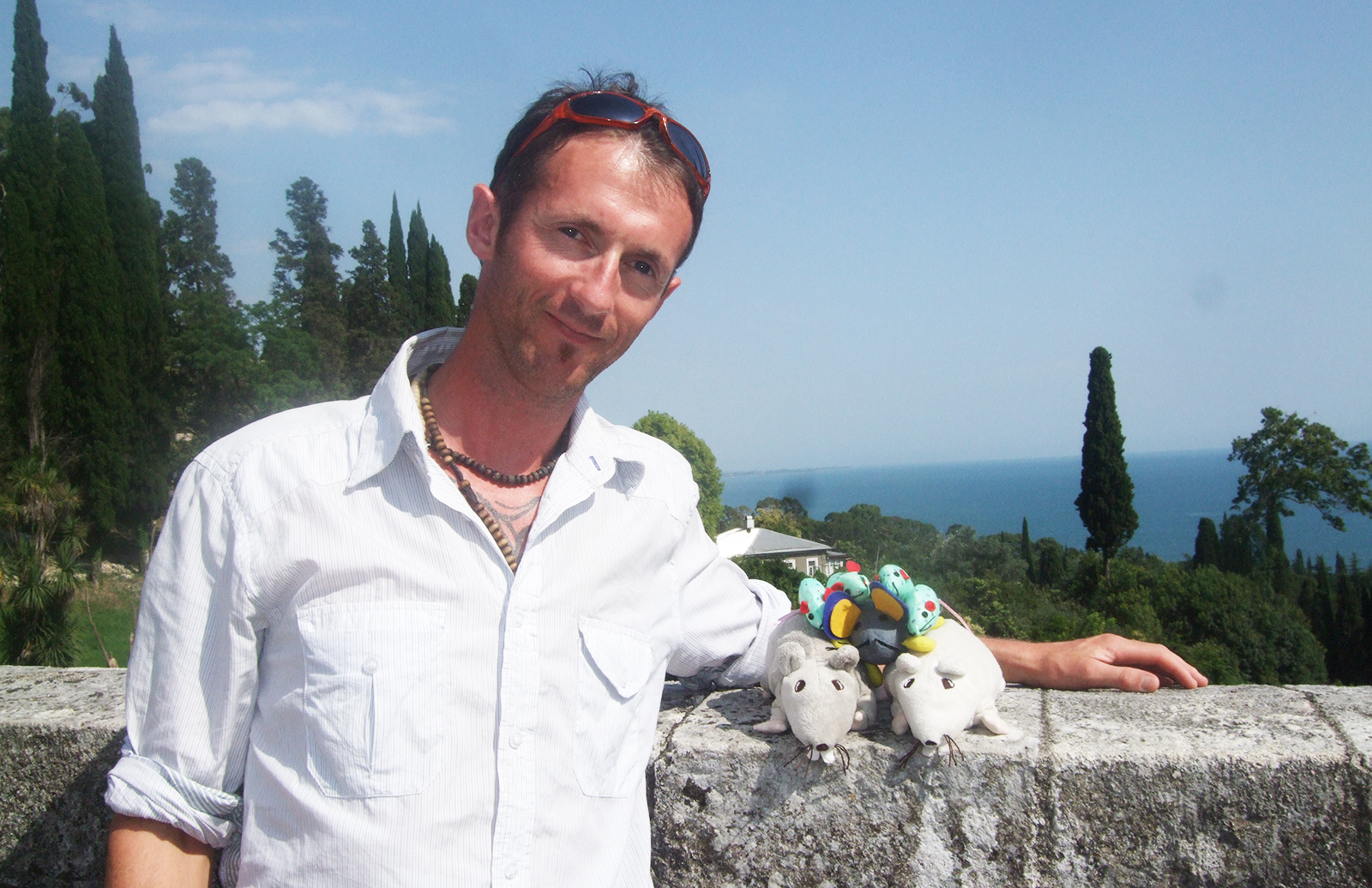 Story of success of Kieran Quigley
Kieran Quigley is my name, I am a student from DKIT Dundalk Institute of Technology University Ireland. I decided to study abroad for my internship in Sochi, Russia.
Well, where can I start, I always had a dream to go to Russia to study the language and immerse myself in Russian culture.
The 24th of April my dream came true, I arrived in Sochi via Moscow greeted by a beautiful woman called Natasha Zhosan, who works in the international Relations office at Sochi State University.
We went from the direct to the university to meet staff and the registration of my documents; from there I was taken to my Russian family place of stay.
The next day I took the local marshrootka (taxi bus) to the centre of the city, it was a great experience for me. At the international relations office I was greeted by the beautiful staff and met my Russia teacher Elena Marutina-Katretskaya from there myself and my teacher took off to the streets of Sochi conversing myself in the Russian language, I felt a new direction in my life. Russian communications began.
Every day was different meeting and greeting new people and also visiting the local markets, areas and restaurants and of course the beautiful beaches and mountains of Sochi.
The people of Sochi are very friendly and there is also many different nationalities which I also learned about.
Apart from my Russian language classes, I also took part in the Sochi scientific research conference for the Olympics 2014 as part of my internship abroad. I was so delighted to take part in my research work which was language training for the Olympics.
I also became involved with the Sochi Olympic Volunteer Centre and it was also great to contribute my positive involvement there and each weekend there was different events which took place across the city.
During the week days I also took part in Tecktonic classes, this dance technique which originated in France is getting popular in Russia. I was happy to take part in the event organization and promotions and dance classes there. I also contributed some international relation contacts for local travel agency called Travel-hit.ru, the staff there were very friendly.
Since I arrived here in April time went by very quickly, my Russian language has progressed very fast and I have to say I have met some of the best people in Russia who I became very close to and I am sure I will see everyone again.
I also got to travel to some cities such as Rostov-on-Don and Moscow. Travel is education in itself and Russia is one of the best experiences I ever had so far. I hope to return here to Sochi very soon to work and also to continue my studies in the Russian language. I would like to thank Sochi State University and also the international Relations Department for helping me to make my Russian dream come true.
Kieran Quigley, Dundalk Institute of Technology University, Ireland.