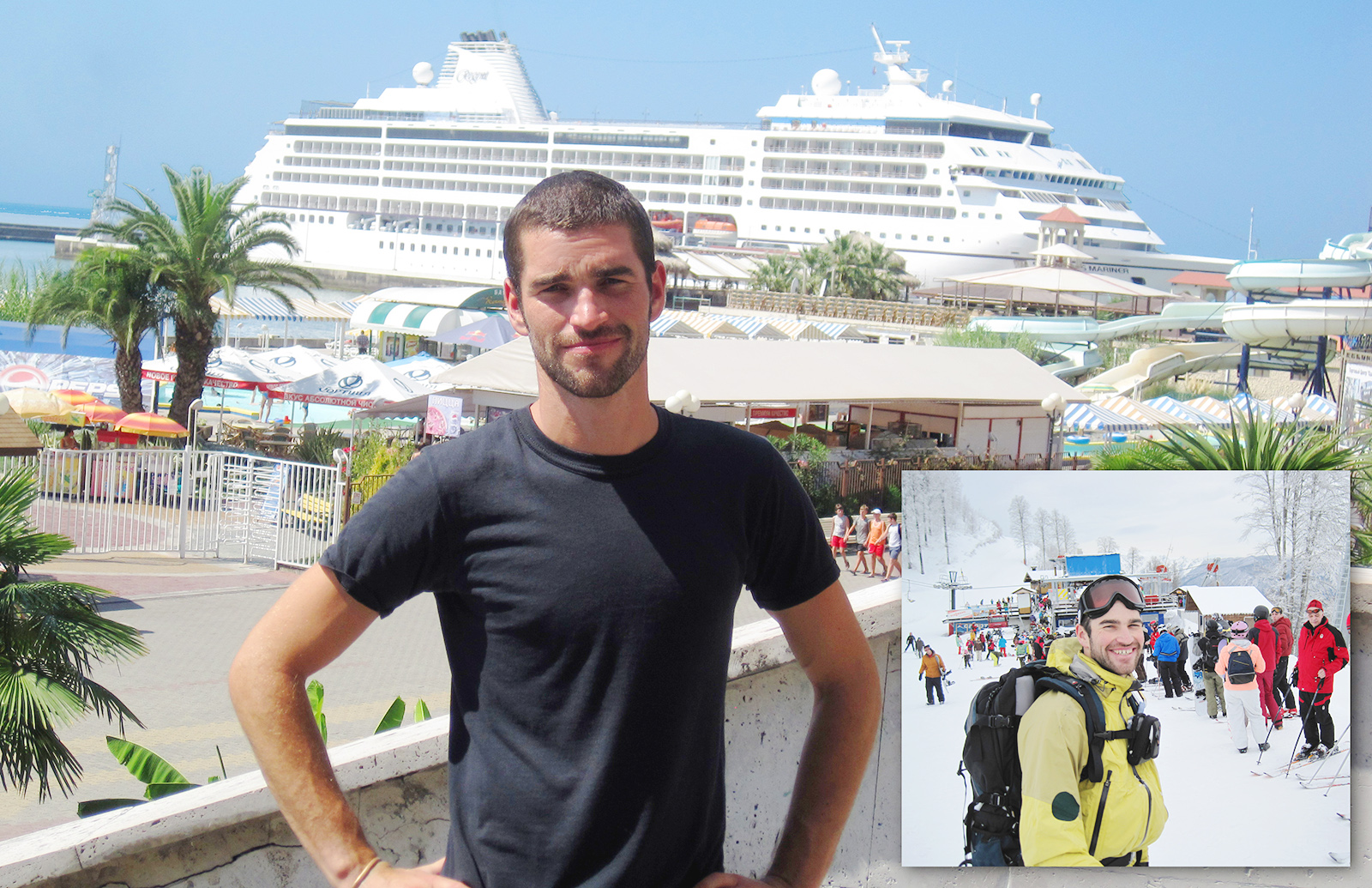 Story of success of Colin Fain
I arrived in Sochi in February of 2010 from Colorado in the USA. My first impression was made when my airplane landed, the air was warm and there were palm trees everywhere. I had read that the Russian Riviera was a far cry from Siberia, but nothing makes you realize it like seeing it in person.
The hardest thing at first was getting around in Russian. The university helped me find an apartment, and taught me how to get to their campus and back, however, when it came to the little, all-be-it important things like purchasing groceries I was on my own. I had studied for a year before I arrived; however, the sterile environment of the classroom was no comparison for the little street markets of Sochi. Building up the confidence to even ask for milk was a challenge, but one that was quickly overcome.
While I attended SSU there was no program for foreign students, I didn't feel like I was good enough at Russian to attend regular classes, so we worked out a deal where I would study with a private tutor who was trained in teaching Russian as a second language. The course was very effective, Elena Mijhailovna, my tutor, was tough, but understanding. She went out of her way to teach me Russian in themes that I had an interest in and pushed my abilities; making speaking, reading and writing the object of my learning. At the end of one semester at the university I can now talk with near fluency read and write. To say the least the course far exceeded my expectations, in four months I didn't think that I would be able to spend an entire day speaking only in Russian and hold my own in the conversations.
Being Russia's primary resort town, there is no shortage of things to do with your free time. As the future home of the 2014 Winter Olympics, the mountains are invigorating, rough, jagged and young, the sheer power of the caucus is a sight to behold. In the Summer time, there are beaches everywhere to lay out and take in the sunny days, while the nights can be spent at any of a wide variety of night clubs and bars.
All in all Sochi is a unique place and an experience that I will never forget. Thank you SSU for everything. I wouldn't trade my time with you guys for anything in the world.