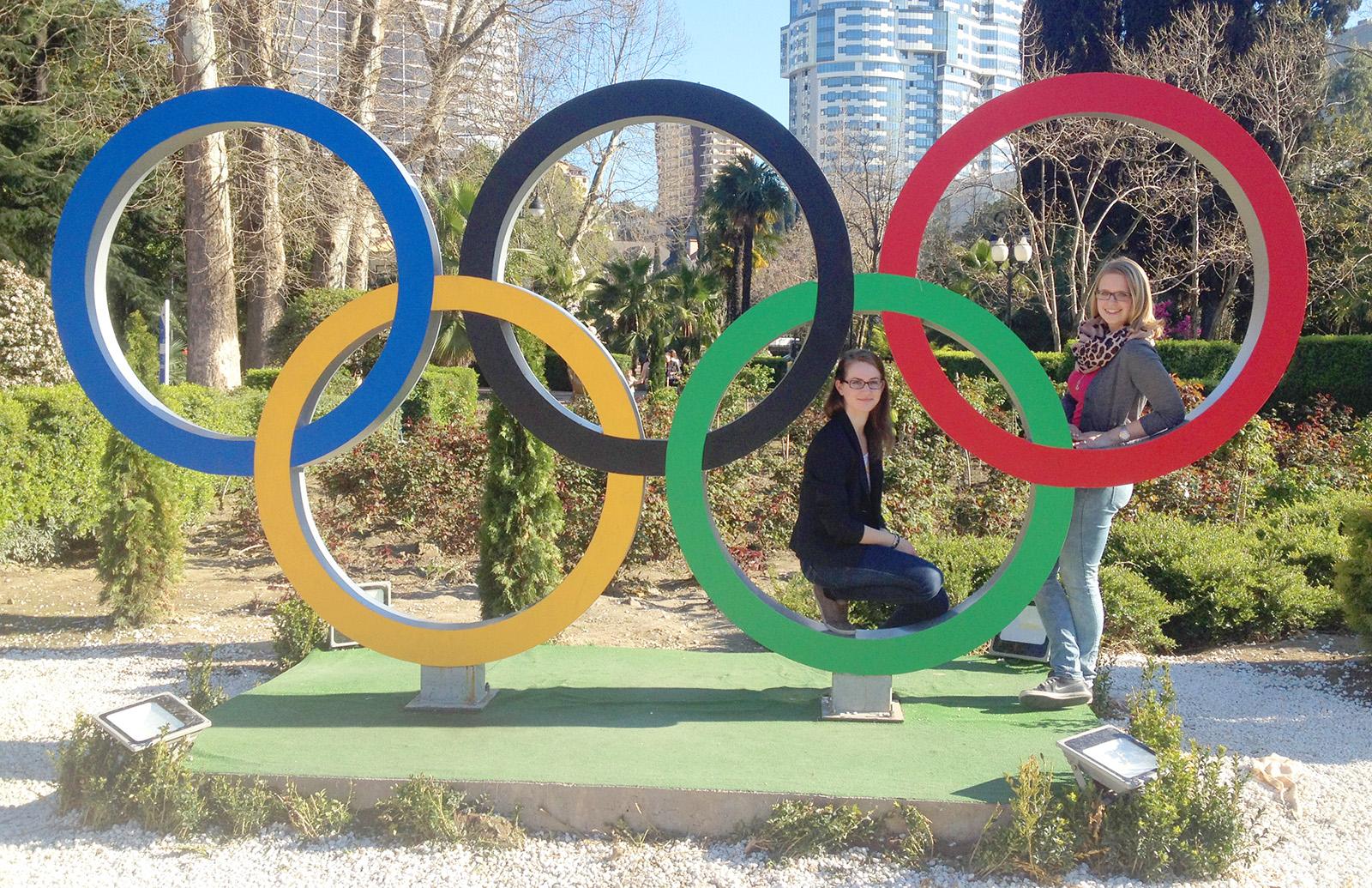 Story of success of Barbara Hendler and Stefanie Kamleitner
To introduce ourselves: We are Barbara Hendler and Stefanie Kamleitner, both 20 years old and we were students at the Higher Secondary School for Tourism and Hospitality in Krems at the Danube, which is located in Lower Austria. We studied Russian language there for 3 years and have been both very interested in the language and in Russia in general, that's why we decided to go to Russia through a student exchange program in Sochi State University and improve this language. We worked as trainees in the Radisson Blu Resort & Congress Centre in Adler in the Olympic Park from the 23rd October 2013 to the 26th of March 2014.
We are very proud that we could work at such a good place and to meet so many interesting people. During the Olympic Games the International Olympic Committee stayed in our hotel as well as many kings and princesses and princes from all over the world. It was an amazing time for us.
Barbara worked as a barman in the Lobby Bar and Stefanie was a waitress in a grill restaurant, which was called Anatolian Kebab. It was a wonderful time in the Radisson Blu. We gained much experience, trained our Russian language with our colleagues and of course with our Russian guests. At the beginning it was quite difficult to communicate, but it got better and better and in the end we almost had not have any problems with Russian guests.
In addition it was wonderful to live in such a beautiful place like Sochi. We loved the sea and the palm trees everywhere. Sochi is a unique place. We don't know any other place where you can see the sea and mountains with snow at the same time. It's very special and we liked it a lot, even in the wintertime. We thought it would be much colder than it was!
Also Krasnaya Polyana is a very beautiful place. We always had a great time when we came to Rosa Khutor and went up to the mountains.
These 6 months were full of great moments. We could be part of the Winter Olympic Games, could watch many different games, we met so many wonderful international and Russian people and we could improve our language skills.
We will never forget this time here in Sochi and we will miss it - especially many of our Russian colleagues, which got really good friends.
A big Thank you to the Sochi State University to enable us this great time!